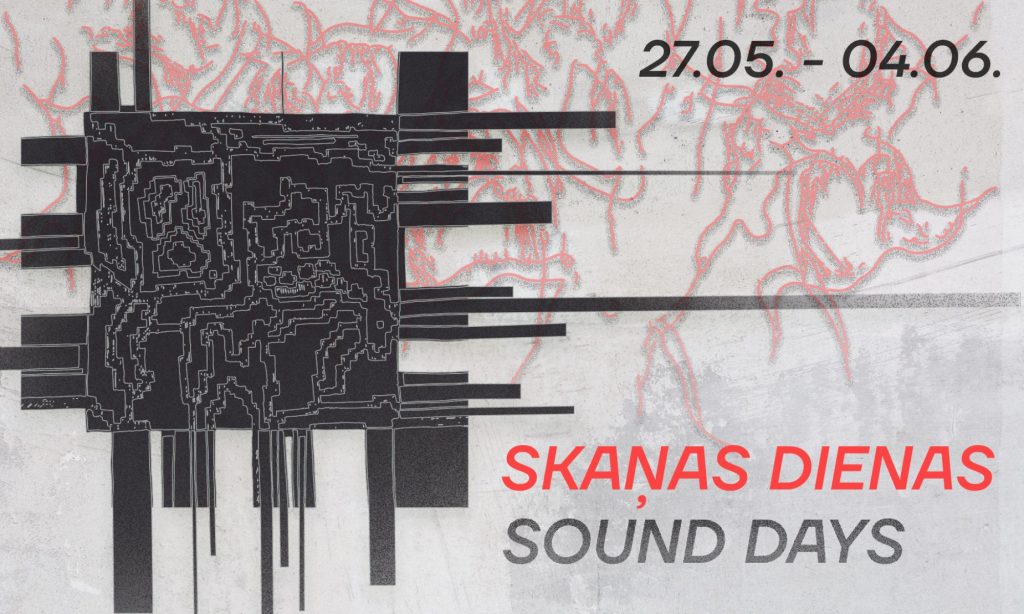 Sound Days 2023 will be held from 27.05. until 04.06. at Liepaja University.
Sound Days 2023 will take place from May 27 until June 4 in Liepaja.
Sound Days festival is an interdisciplinary festival dedicated to promoting freedom of creative expression in sound art, media art, literature and electronic experimental music. Sound Days 2023 will explore the intersections of sound and text in various forms. Festival activities will consist of an exhibition, workshops and performances.
Festival workshop participants will be interacting with analog and digital sound instruments, learning sound improvisation techniques while interacting with space, creating text and context based sound works, using text based live coding visual software to produce visuals, as well as making connections, new creative bonds and networking with the creative community.
Workshop hosts:
Olivia Jack (US/DE), Antye Greie-Ripatti (AGF) (FI), Friedemann Dupelius (DE), Artūrs Punte, Maksims Šenteļevs, Platon Buravicky, Reinis Semēvics, Tobias Hartmann (DE).
Programme:
Saturday, May 27 19:00
Sound Days Exhibition Opening. Artist talks and performance. 
Sunday, May 28 12:00 – 16:00
Family Day. Exhibition and open workshops for families and children.
Monday, May 29 19:00
Sound Days orientation. Participants Arriving. Opening of the Workshops.
Tuesday, May 30 – Saturday, June 3 10:00 – 17:00
Workshops. Participants are working on individual and group projects
Friday, June 2
Readings, text workshops, performances.
Saturday, June 3 17:00
Sound Days Performances and workshop result presentations
The festival is organised by ASTE. Art, Science, Technology, Education and Liepaja University Art Research Lab (MPLab) and creative writing studies in collaboration with creative space "Pegaza Pagalms". "Sound days" is created with the support of Liepaja City Municipality institution "Culture Department" and State Culture Capital Foundation of Latvia (VKKF).