Sonic Wilderness Workshop by Antye Greie-Ripatti
In the Sonic Wilderness Workshop participants will explore the sound of matter and environment of Liepaja – beach, wind, post-soviet post-industrial building leftovers etc. – by sonifying objects that seem silent for a naked human ear. Music making outside the studio, in tune with nature is the aim of this workshop, and to reach it participants will be introduced with tools for sonification.
An example of a Sonic Wilderness exploration:
An Improvisation during the Hybrid Matters' Field Notes camp in Kilpisjärvi, Samiland 2015 with the 'Sonic Wild Code' group [Anja Erdmann, Till Bovermann, Kristina Lindström, Erich Berger, Antye Greie-Ripatti, Caspar Ström, Vygandas Simbelis, Dinah Bird]
Comfortable clothing is required for the workshop participants, and some gadgetry is suggested:
A small portable kit/ bag you can work with in the remote: off grid/ off power situation like pack a small sound action hiking kit, that you can imagine using in the field and carry easily beside water, snacks and so on. it can also be just a note book of course and pencil.
Here a few suggestions: battery powered or analog things that make sound, sound recorders, small battery powered speakers, batteries and chargers, mobile devices, contact mic's. FM transmitters. Battery powered or analog light instruments. tablets, phones all welcome. Keep it light and small and simple and safe to be protected from sand or matter.
[basic gear will be provided by festival organisers]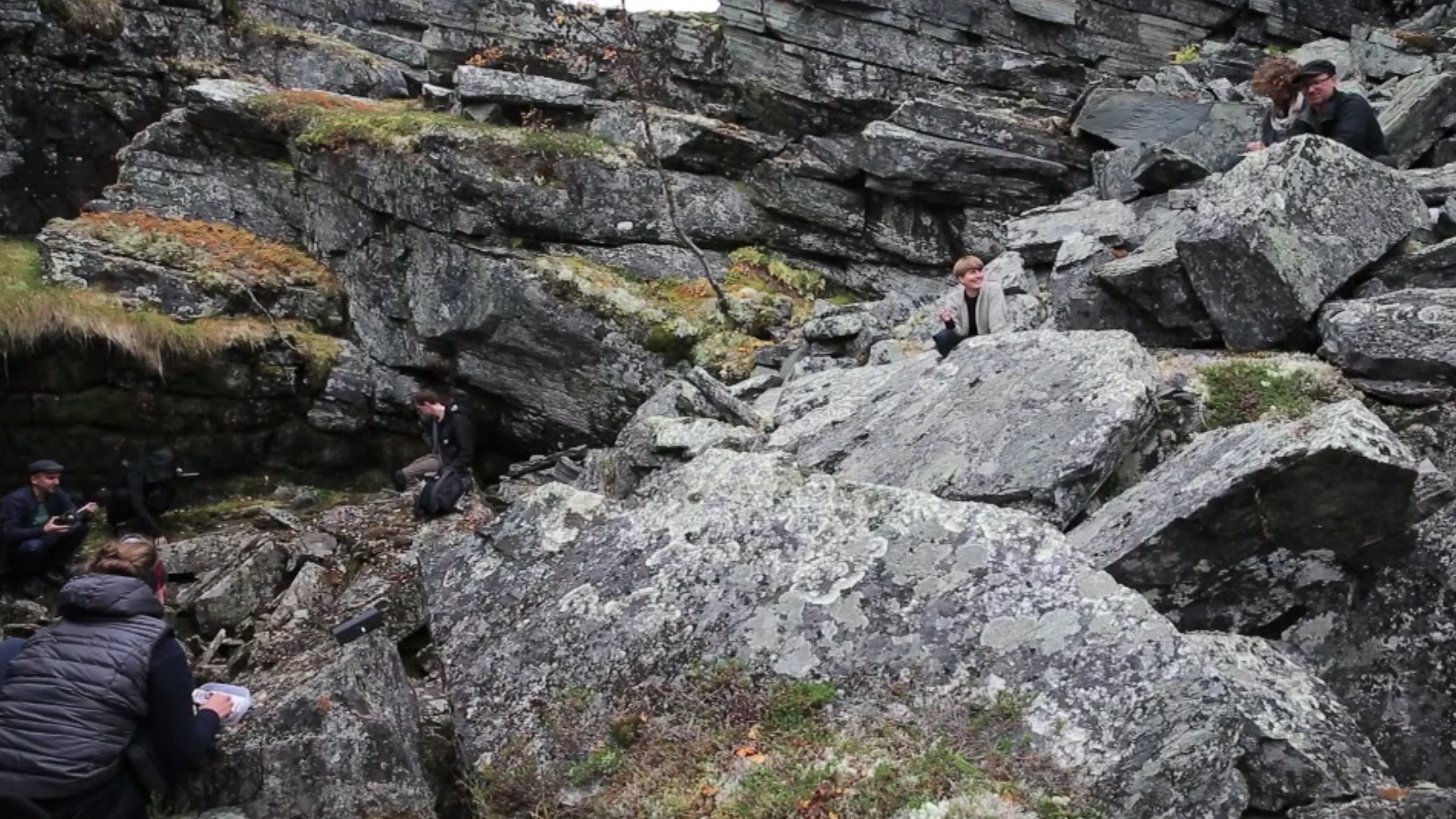 About the host:
Antye Greie-Ripatti (AGF) BIO
German artist AGF aka Antye Greie-Ripatti a sonic warrior and electronic music producer. Her work inhabits an augmented space where pounding Berlin experimental techno, spoken word, abstract video art, feminism and radical ecology create a self-sustaining environment. Originally from East Germany, she started to develop a DIY approach early on, while also using her voice to fight against oppression by supporting marginalized communities and calling out injustice, most recently through female:pressure, a support community and promotional platform for female-identified electronic musicians. Currently based in Northern Finland, Antye founded the local arts organization Hai Art in Hailuoto. Since its inception in 2011, Hai Art has been involved in numerous sound-related projects, focusing on working with children. Antye acts as its director, curator and workshop instructor. Active since the early 90's, she has collaborated with strong names in electronic music such as French pioneer Eliane Radigue, German legends Gudrun Gut and Ellen Allien, British avantgardist Kaffe Matthews, Finnish IDM treasure Vladislav Delay and classical composer Craig Armstrong.